What is Naturopathic Medicine?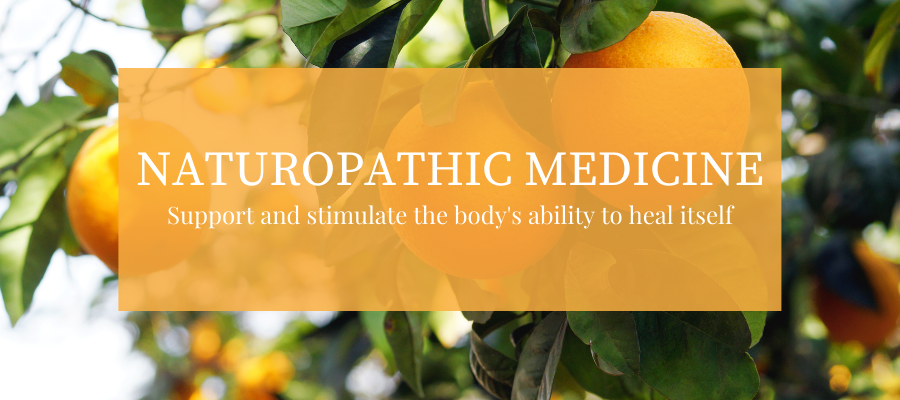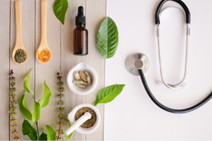 Naturopathic medicine is a distinct primary health care system that blends modern scientific knowledge with traditional and natural forms of medicine. It is based on the healing power of nature and it supports and stimulates the body's ability to heal itself.
Naturopathic medicine is the art and science of disease diagnosis, treatment and prevention using natural therapies. These therapies include: botanical medicine, clinical nutrition, hydrotherapy, naturopathic manipulation, traditional Chinese medicine and acupuncture, as well as prevention and lifestyle counselling.
Health Promotion
The focus is health promotion and the understanding that the body has an innate ability to heal itself. By identifying and removing obstacles to cure, the body is able to heal and move toward optimal health. The goal is to treat underlying disorders and to restore normal body function by enhancing the body's own healing abilities.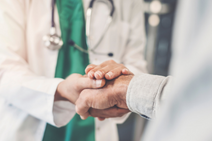 Disease Prevention
Disease prevention and preventing the progression of disease are principles inherent to naturopathic medicine. Naturopathic doctors work with patients to identify the root causes of disease and to address all the factors that are affecting a patient's health.
How Does It Compare to Conventional Medicine?
NDs and MDs both provide primary care and both are similarly trained. The primary differences between naturopathic and conventional medicine are the philosophical approach and the therapies used.
Naturopathic doctors (NDs) treat patients as individuals by addressing the physical, environmental, lifestyle, attitudinal, and emotional aspects of health. This allows them to find and treat the cause of the disease using natural, non-invasive therapies. Allopathic doctors generally address and treat the symptoms of disease and use pharmaceutical therapies or surgery.
Individualized Treatment
Naturopathic treatments are highly individualized. Each patient has a unique story, history, genetics, dietary habits, lifestyle and associated health concerns.
At Optimum Integrated Wellness Clinic, we work to determine the underlying cause(s) and create an individualized treatment plan to stimulate a person's innate healing ability. Patients are also involved in their health program and learn to make effective, educated, self-care decisions that can prevent future health problems.
What Naturopathic Medicine Can Do For You?
Naturopathic medicine treats all forms of health concerns – from pediatric to geriatric, from irritating symptoms to chronic illness and from the physical to the psychological.
Beneficial for the following types of patients:
Patients that are looking for disease prevention and health promotion strategies.
Patients that have a range of symptoms that they been unable to address on their own or with the help of other medical practitioners.
Patients that have been diagnosed with an illness, often serious or chronic and are looking for alternative treatments. The are very effective for improving quality of life for those with serious and life threatening illnesses.
Patients that are looking to combine conventional and naturopathic treatments with the aim of minimizing side effects of drugs, surgery or conventional treatments.
At Optimum Integrated Wellness clinic, we will choose remedies and therapies that are safe and effective, to increase your health and decrease harmful side effects.
Working with Conventional Medicine
Naturopathic doctors can and do work with conventional medical doctors. ND's are trained to refer patients to other health care practitioners, where appropriate. Most naturopathic doctors cross-refer extensively to other health care practitioners.
The Safety and Effectiveness of Naturopathic Medicine
The safety record for naturopathic medicine is excellent. This makes sense given the emphasis on non-toxic, natural source medicines and gentle, non-invasive treatments. Side effects are rare and NDs are knowledgeable about contraindications between naturopathic remedies and conventional medicines.
In addition, NDs are trained to recognized conditions which are outside their scope of practice and to refer to other health practitioners when it is appropriate to do so.
The goal of naturopathic practice is to treat underlying disorders and to restore normal body function by enhancing the body's own healing abilities. Therefore, naturopathic doctors must focus their efforts on understanding the unique needs of each patient. Naturopathic doctors assist the body's healing powers by using safe, effective non-pharmaceutical approaches with patients.
As a result naturopathic treatments are highly individualized. Patients are involved in their treatment programs and learn to make effective, educated self-care decisions, which can prevent future health problems.
Naturopathic diagnosis and therapeutics are supported by scientific research drawn from peer-reviewed journals from many disciplines, including naturopathic medicine,conventional medicine, European complementary medicine, clinical nutrition,phytotherapy, pharmacognosy, homeopathy, psychology and spirituality.
Information technology and new concepts in clinical outcomes and assessment are particularly well-suited to evaluating the effectiveness of naturopathic treatments and protocols and are being used in research, both at naturopathic medical schools and in the offices of practicing naturopathic doctors. Clinical research into natural therapies has become an increasingly important focus for naturopathic doctors.