Naturopathic doctor Dr. Jessica Heupel completed her training in naturopathic medicine at the Canadian College of Naturopathic Medicine in Toronto, Ontario. She holds a BSc. with a biology major and nutrition minor from the University of Alberta. She has also trained as a doula (birth assistant). Jessica Heupel is registered with the College of Naturopathic Doctors of Alberta (CNDA) and is a member of the CAND and AAND.
Jessica Heupel grew up with natural remedies inspired by her German heritage and is passionate to help others in their health journeys. As a naturopath, Jessica primarily uses diet and lifestyle interventions but also recommends homeopathics, herbal medicines, and supplements. She enjoys solving any health puzzle but is particularly interested in digestive health, hormones, reproductive support, pregnancy, and pediatrics.
In her free time, Jessica likes to garden, explore the mountains, and spend quality time with her partner and young puppy.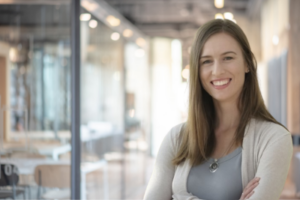 Dr. Jessica Heupel, ND
Please call 780-439-1200 to make an appointment.