Naturopathic Doctor, Dr. A.J. DeNault, has been working in the healthcare field for 40 years. He currently no longer sees patients; instead he oversees all aspects of the Optimum Wellness Integrated Clinic in Edmonton. This includes working with all the various practitioners working in the clinic, the nursing Team, the front desk support Team, and the business management Team. He still enjoys when one of his previous patients, or a family member of one of his previous patients, drop by his office for a visit.
Dr. DeNault graduated from the Canadian College of Naturopathic Medicine in Ontario in 2000 as a Doctor of Naturopathic Medicine with two clinical excellence awards. He then proceeded to open the Optimum Wellness Integrated Clinic in Edmonton.
Previous to that, Dr. DeNault had graduated from the University of Alberta with a B.Sc. Pharmacy degree and practiced pharmacy in both Alberta and Ontario for over 25 years. His pharmacy education helped in assessing any prescription drugs his patients were on, with regards to effectiveness, side-effects and dosing. It was also helpful in preventing possible interactions between conventional drugs and natural medicines that his patients could have been taking at various stages of treatment. Most notably, this knowledge was particularly important in his integrative cancer care practice, that he practiced for over 15 years and which ended in 2019.
In his spare time Dr. DeNault likes to be in the outdoors, walking or biking in trails, be by the lake, be in the mountains, or travelling abroad, with his wife, family and friends.
Dr. DeNault still belongs to the following organizations:
CNDA: College of Naturopathic Doctors of Alberta, the CAND: Canadian Association of Naturopathic Doctors, CCNM: The Canadian College of Naturopathic Medicine, the OncANP: Oncology Association of Naturopathic Physicians, and the ACAM: American College for Advancement in Medicine.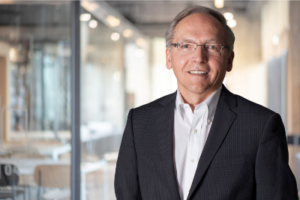 Dr. A.J. DeNault, B.Sc. Pharmacy, ND, Clinic Director and Founder