Naturopathic doctor, Dr. Alysha Somji, is a licensed Naturopath at our Edmonton Naturopathic Clinic. She graduated from the Canadian College of Naturopathic Medicine after completing her undergraduate degree in Biological Sciences at the University of Alberta. Dr. Somji is licensed through The College of Naturopathic Doctors of Alberta (CNDA) and is also a member of the Canadian Association of Naturopathic Doctors (CAND).
Dr. Somji had the opportunity to travel to India in 2008 and volunteer with Child Family Health International Foundation, where she spent four weeks immersed in learning about traditional medicine. She also had the opportunity in 2010 to work at the National Hospital of Traditional Medicine in Hanoi, Vietnam.
While working at the hospital, she learned about the pathology, examination, and treatment practice in Traditional Chinese Medicine.
Dr. Somji has a strong passion for nutrition and fitness and believes that healthy eating is an important core component of achieving optimum health. She is certified in First Line Therapy which is a program that incorporates personal lifestyle medicine involving changes such as healthy nutrition, nutritional protocols, exercise, and stress management.
Dr. Somji utilizes diet and lifestyle counseling, nutritional supplementation, homeopathy, botanical medicine, counseling, Traditional Chinese Medicine, acupuncture as well as various testing to achieve optimum wellness with her patients. She believes that each individual is unique and because of this an individualized approach to treatment is employed. Educating patients to take an active role in their health is an essential step to achieving overall wellness.
Through encouraging preventative medicine, she believes that patients can attain long term wellness. Dr. Somji's focus is on family medicine; with a special interest in women's health as she is interested in helping women better navigate the complex stages of puberty, fertility and conception as well as menopause. In addition to this, Dr. Somji is also interested in digestion, skin conditions and nutrition as well as children's health.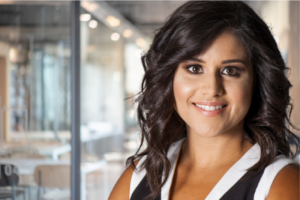 Dr. Alysha Somji, B.Sc., ND
Please call 780-439-1200 to make an appointment.