As a graduate of the Canadian Schools of Natural Nutrition, I am now practising as a Certified Holistic Nutrition Consultant at the Optimum Wellness Integrated Clinic.
I am excited to have the opportunity to fulfill my life's calling of transforming my clients' health and future well-being through nutritional and lifestyle changes. I truly believe that the human body is magnificent. It has a built-in ability to restore health if the right ingredients are provided. Also, everyone is biochemically unique therefore the "one plan fits all" is not the correct approach. I have always been fascinated by how our thoughts, diet, lifestyle and the environment can impact our overall well-being and health in either a positive or a negative way.
I work in a one-on-one setting with my clients, coaching them through personalized nutrition and lifestyle programs. My unique approach, knowledge and genuine care for each and every one of my clients make their experience truly one of a kind.
I also have an interest in cancer care, and my mission is to empower those diagnosed with cancer to take an active role in their healing through proper nutrition, lifestyle changes and self-care as part of their therapy.
To learn more about me and check out my weekly blog, you can also find me online at www.wellnessforthought.com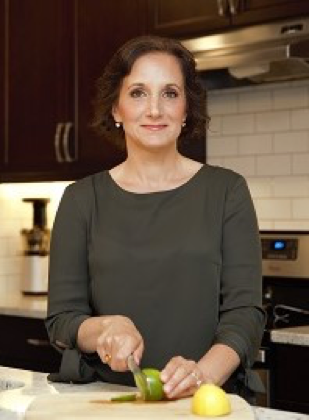 Cecilia van Miltenburg, C.H.N.C.
Please call 780-439-1200 to make an appointment.