Dr. Podolska has a special interest in Naturopathic Dermatology and Medical Aesthetics. She uses a variety of treatment options including PRP (Platelet Rich Plasma) Therapy for hair restoration and Microneedling for skin rejuvenation. She believes achieving beautiful and healthy-looking skin is attainable at any age. She wants to make her patients feel as beautiful on the outside as they are on the inside. She also enjoys helping patients with weight loss, hormone balancing, treating digestive issues, helping individuals with their mental health and wellness, as well as general disease prevention and health optimization.
Dr. Podolska graduated from The Canadian College of Naturopathic Medicine (Boucher Campus) in 2021. Prior to studying Naturopathic Medicine, she obtained an undergraduate degree from The University of Alberta in Modern Language and cultural studies, as well as a certificate in translation studies. She is a licensed and registered Naturopathic Doctor in the province of Alberta, a member of the CNDA, the CAND, and also the AANP.
Dr. Podolska firmly believes there is a time and place for all treatment options, and strives to work with the conventional medical system, not against it. She believes in providing minimally invasive treatment options when possible but will not shy away from recommending more invasive options when they are indicated.
Dr. Podolska takes a holistic approach to the body believing everything is connected. She loves creating custom treatment plans for patients which may entail the use of diet and lifestyle modifications, supplementation, botanical medicine, IV therapy and injections, as well as topical and mechanical treatments to stimulates the body's innate healing capabilities. Her goal is to make every patient feel heard and cared for. She strives to empower her patients to understand they can control many aspects of their health.
"I am NOT a product of my circumstances. I am a product of my decisions" – Stephan Cove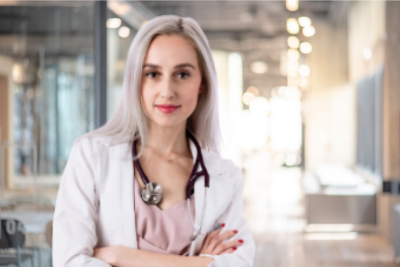 Dr. Katarzyna Podolska, ND
Please call 780-439-1200 to make an appointment.