Many individuals have compromised health including gastrointestinal, liver, and kidney dysfunction which prevents them from properly absorbing and assimilating food, supplements and medications.  IV administration safely bypasses the gastrointestinal system and liver and allows for the delivery of nutrients and therapeutic compounds directly to cells through the bloodstream. With IV administration, you can obtain blood levels of nutrients that are much higher than oral intake alone.
Optimum Wellness Integrated Clinic offers multiple types of IV therapies, including vitamin C, alpha lipoic acid, curcumin, artesunate, GPC, PPC, and other vitamin/mineral combinations for a wide range of health concerns. IV therapy may help patients with symptoms ranging from low energy or mood disorders to cancer and cardiovascular disease.
The IV treatment center at Optimum Wellness is one of the largest in Western Canada. Every week, dozens of patients are treated with safe, effective IV therapies by our experienced team. Our IV room has a full nursing staff and is overseen by multiple naturopathic doctors. We also use infusion pumps to ensure safety and efficacy of our treatments. We have safely administered thousands of IV therapies to numerous patients.
While diseases may present similarly, the reason they developed may be due to a myriad of different factors. Determining the cause and correcting it is the role of your naturopathic doctor. Our doctors will take the time to understand the cause of your illness and if IV therapy is recommended our naturopathic doctors will tailor the IV towards your individual needs.  Therefore, it is our policy to speak with one of the naturopathic doctors at our clinic before receiving an IV. Below is an overview of some of the IV therapies we offer at our clinic. These therapies may be offered alone or in a mixture with one another.
List of IV Ingredients offered at our clinic
IV Vitamin C (ascorbic acid)
Vitamin C, also known as L-ascorbic acid, is a water-soluble vitamin and antioxidant. Many animals, including mammals, can produce vitamin C, however, humans must obtain vitamin C from their diet. Vitamin C is an essential part of numerous reactions in the body. It is required in the synthesis of collagen, carnitine, neuropeptides, and in the regulation of gene expression. 
Linus Pauling, the Nobel prize winner, was the first to promote the benefits of Vitamin C in the 1970's. Since then intravenous (IV) Vitamin C has been extensively researched. Especially in the area of integrative oncology. To learn more about Vitamin C and Care Care click here (link). It has been found that individuals with higher levels of vitamin C have reduced risk of hypertension, coronary artery disease and stroke. There is also evidence that vitamin C can reduce the duration of infections, via stimulation of the immune system, and improve wound healing. Many individuals with acute and chronic illnesses have been found to have lower blood levels of vitamin C and increased vitamin C levels have been found to improve multiple parameters of health. Due to the many benefits of Vitamin C it is an additive in many of our IV formulations.
IV vitamin C may help improve the following conditions:
Acute and chronic infections

Hypertension and cardiovascular disease

Neurodegenerative disease and cognitive impairment

Enhanced athletic performance

Inflammatory conditions (ie: arthritis) autoimmune disease

Support before and after surgery to improve healing time
Intravenous vitamin C is very safe with few reported side effects. One study found that side effects occur in only 1 % of the patients who have had this therapy administered. Although rare. side effects can include increased urination, dehydration, nausea, vomiting, diarrhea, abdominal cramps, headache, loss of appetite and dry skin or dry mouth. With any intravenous infusion there is risk of pain and inflammation at the injection site as well as risk of infiltration (IV fluid leaking outside of the vein).
Contraindications and cautions
There are no known contraindications to low dose IV Vitamin C therapy. A contraindication to high dose IVC therapy is G6PD deficiency. Glucose-6-phosphate-dehydrogenase (G6PD) deficiency is an inherited condition in which patients lack the enzyme G6PD. This enzyme helps red blood cells function normally and without it high dose IVC infusion can cause your red blood cells to be destroyed. All patients under going high dose IVC therapy must have their G6PD levels checked.
Caution is advised in patients with diabetes, kidney failure, a history of kidney stone formation and iron storage diseases. Preliminary studies showed that high dose IVC may worsen these conditions. However larger studies have found this to not be the case and in some instances, can even improve these conditions.
Alpha lipoic acid (ALA), also known as thioctic Acid, is a natural compound which is produced in the body. The form produced in the body is inactive and only produced in small amounts. As we age the levels of ALA we produce in the body decrease. ALA is both a water- and fat-soluble antioxidant which means it is active in most tissues of the body. It is thought that supplemental forms  (IV and Oral) of ALA provide the greatest therapeutic benefit.
Alpha lipoic acid is powerful antioxidant that neutralizes free radicals and reactive oxygen species (ROS) in the body. Reactive oxygen species are the byproduct of regular cellular processes that can cause DNA damage. Exposure to environmental toxins/ toxicants, such as cigarette smoke or heavy metals, can increase the levels of ROS and free radicals in the body leading to DNA damage and cellular mutation. This can eventually lead to the formation of cancerous cells. ALA has been found to neutralize these as well as aid in the regeneration of other antioxidants such as vitamin C, E. glutathione and CoQ10.
One of the best studied areas of ALA is in the treatment of neuropathy, especially in diabetics. ALA has been found to prevent and reverse diabetic neuropathy. It does this by affecting blood flow of small blood vessels and reducing oxidative stress which prevents microvascular damage. It may also prevent lipid peroxidation which is a known cause of neuropathy. Alpha lipoic acid also benefits diabetics in other ways. Alpha lipoic acid was found to have an action similar to insulin and stimulated the uptake of glucose into cells. This in effect protects the pancreas by requiring it to produce less insulin.
Another condition in which ALA is commonly benefits is hepatitis. It has been found that ALA is hepatoprotective and can help treat inflammation of the liver. Other potential applications of IV ALA include treatment of cataracts, glaucoma, ischemia-reperfusion injuries, amanita mushroom poisoning, alcoholic liver disease, prevention of radiation injury, and more. IV ALA may also benefit patients as an adjunctive cancer treatment. To read about the benefits of IV ALA in Cancer Care click here (link).
IV ALA may help improve the following conditions:
Diabetes and diabetic neuropathy

Neurodegenerative disorders

Protection from radiation injury
Side effects, contraindications and cautions
Administration of ALA is safe and well tolerated in most patients. Side effects are rare. but can include low blood sugar, nausea. vomiting, vertigo, gastric upset and allergic reactions. With any intravenous infusion there is risk of pain and inflammation at the injection site as well as risk of infiltration (IV fluid leaking outside of the veins). High doses of ALA have been administered in multiple studies and there have been no documented fatal overdoses or severe reactions to ALA in the literature.
Due to the hypoglycemia effects of ALA caution should be advised in diabetics who are receiving ALA Diabetics receiving ALA should closely monitor their blood glucose levels. One study found that ALA administration is safe in diabetic patients with hepatic impairment
Curcumin, also known as diferuloylmethane, is a yellow pigmented polyphenol which gives turmeric (Curcuma longa), a spice commonly used in India, its yellow color. Curcumin is one of the most well-researched natural agents on the planet. It is also one of the most powerful natural inflammatory agents. Curcumin has been found to inhibit NF-kB which is the body's main inflammatory signaling pathway. The over activation of this pathway can lead to chronic inflammation which in turn can lead to disease and dysfunction.
Due to its multiple health promoting properties curcumin may be beneficial in many conditions. For instance: since inflammation plays a role in their development and progression, curcumin may benefit individuals with neurodegenerative conditions such as Alzheimer's and multiple sclerosis. Curcumin has been found to effectively reduce pain in people with arthritis and to reduce symptoms and in some cases cause remission in people suffering from Crohn's and ulcerative colitis. Inflammation has been implicated in the development of mood disorders such as anxiety and depression. Supplementation with curcumin has been found to benefit people suffering from these conditions. Other benefits of curcumin include protection of the brain, heart, kidneys, liver and gastrointestinal system. This list is not exhaustive, and curcumin can be used to benefit many more conditions.
IV curcumin may also benefit patients as an adjunctive cancer treatment. To read about the benefits of IV Curcumin.
IV Curcumin may help improve the following conditions:
Neurodegenerative disorders
Side effects and contraindications
Side effects of IV curcumin therapy include burning at the IV site, nausea and vomiting, numbness and tingling in the mouth, itching in the hands and feet and a skin rash. With any intravenous infusion there is risk of pain and inflammation at the injection site as well as risk of infiltration (IV fluid leaking outside of the veins). While there are no known contraindications to IV curcumin caution is warranted in patients on anticoagulants, patients with gallbladder disease as well as decreased kidney and liver function and any patients with past sensitivity to curcumin
GPC is a mixture of essential phospholipids made from (lecithin) soybeans. It is present in all our body cells, and as a nutrient, it has many functions in the body.
GPC was originally researched in Europe and is available in IV and capsule form. The most important effects of GPC is its remarkable ability to improve cognitive function, including memory and attention span, in people of various ages. It is also a major treatment in post-stroke patients.
GPC is also known as glycerophosphocholine, glycerylphoshorycholine, choline alfoscerate, or choline alphoscerate.
GPC has a truly profound involvement in the human biochemistry.
It provides a unique form of non-antioxidant protection for our body's cells. It is a rare water-phase phospholipid which is the building block for the membranes that form and drives all cells.
Furthermore, GPC is a major source of the key nerve and muscle neurotransmitter acetylcholine, and is the body's main reservoir of the essential nutrient choline, making GPC very important to the nervous system.
GPC readily crosses the blood-brain barrier to support numerous brain processes. GPC is well absorbed into the blood stream, and circulates throughout all tissues, and has defined roles in the essential functions of many body systems including the autonomic nervous system, the reproductive system, the endocrine system, the skeletal muscles, and the kidney and liver systems.
The use of GPC over the years by chelation doctors worldwide has proven that GPC is extremely useful in helping patients with various conditions.
GPC's main therapeutic uses are:
Accelerates recovery of Stroke patients
Improves neurological deficits and motor capacity in Stroke patients
Improves cognitive function, memory, speech, behavior, and attention in Alzheimer's, Age-Related dementia, and even in vascular dementia patients. In these patients it can also reduce disorientation, dizziness and fatigue
Improves mental performance, word cell and working memory capacity in both young and middle-aged patients
Improves male fertility
Increases release of growth hormone(GH)
Improves liver function & health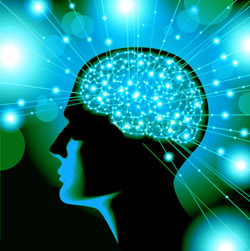 The Advantages of GPC Therapy
Stroke Recovery : GPC is documented in accelerating the recovery of focal neurological deficits including space time orientation, improved degree of consciousness, language, motor capacity, improved general wellbeing.
Alzheimer's and Age Related Dementia: GPC improves cognitive function, such as orientation and language improved memory and attention, improvements in behavior and activities of daily living.
Vascular Dementia: GPC improves cognitive function, memory and attention, mood, reduced disorientation, irritability, emotional liability, and indifference to surrounding, reduced fatigue and dizziness.
Cognitive Function in Young and Middle-Aged People: GPC improves mental performance, word cell, working memory capacity. Most other agents have not been successful in improving this group of patients with neurological deficits.
Male Fertility: GPC improves sperm mobility and endurance.
Growth Hormone: GPC increases release of growth hormone from the pituitary gland, and higher levels may improve physical endurance in sports.
Liver Health: GPC can boost liver health by increasing lipotrophic choline and aids in the utilization and breakdown of foods and supplements.
After assessment and laboratory testing with a chelation doctor, GPC IV therapy is given by intravenous drip to a maximum frequency of three treatments per week. Every patient will also be prescribed an oral supplement protocol which potentiates the effect of the IV treatments.
Each IV treatment takes about 2 ½ hours and is given with the patient seated in a comfortable recliner chair, in which they can read, work on a laptop, or visit with their neighbour. Depending on the patient's condition, it is usually recommended that an initial course of 20 to 30 weekly or bi-weekly treatments be taken. After that, monthly booster treatments are recommended to maintain the benefits originally gained by the first series of treatments.
Yes, very safe. Of the more than 4000 patients who received GPC by mouth, intra-muscularly or intravenously in clinical trials, not one was reported to experience a life threatening adverse effect. Nor have there been any reports from the use of intravenous GPC over the past 20 years by chelation doctors worldwide. Metabolically, as shown from numerous human and animal studies, GPC functions in harmony with vitamins and other orthomolecular supplements, and is also compatible with most prescription drugs.
Adverse effects most commonly reported with the use of GPC includes dizziness, diarrhea, nausea and sometimes a sensation of over-excitation. Often this can be improved by lowering the daily oral or IV dose. No adverse GPC to prescription drug interactions were noted in any of the elderly and middle-aged patients participating in the trials. Also, these individuals continued to take their typical variety of prescription medications or natural supplements while receiving GPC treatments. However, some prescription medicines often needed to be decreased or stopped because of the improvement of the patient's overall condition.
The main differences are in their uses. PPC is much more effective in cardiovascular conditions like atherosclerosis and heart disease, while GPC is by far more effective in improving cognitive function (memory) and in helping post-stroke patients. PPC IV Therapy is also available at the Optimum Wellness Integrated Clinic. It was also developed in Europe and is also derived from soybeans.
GPC therapy can be used as a standalone treatment for stroke recovery, Alzheimer's, vascular dementia or for improving cognitive function and memory. It can also be part of an integrated treatment program along with EDTA chelation treatments.
It should be noted that GPC therapy is NOT Chelation, as it does not remove toxic heavy metals. However, when GPC is used in conjunction with EDTA chelation even greater results can be attained.
GPC and chelation are both enhanced when used with a total nutritional program including professional supplements, and the adaptation of an individualized diet. Other lifestyle modifications that are encouraged are exercise, stress management, minimal use of caffeinated and alcohol beverages and the elimination of tobacco.
Soy allergy is the only contraindication to the use of GPC. There are no known drug interactions. While on GPC most patients are free to take many medications such as B-Blockers, nitroglycerine, calcium channel blockers, etc.
PPC is a mixture of essential phospholipids (lecithin and phosphatidylcholine) made from soybeans.
Developed in Europe for atherosclerosis PPC is primarily used to remove the deposits of fatty plaque in arteries and other blood vessels. The most important effect of PPC is its remarkable ability to reduce plaque deposits in the artery wall. PPC therapy increases the heart's ability to withstand stress and is valuable for individuals who have suffered a heart attack or other heart injury.
PPC is also known as phoshatidylcholine or polyenylphosphatidylcholine. In various countries PPC is also known and sold as Plaquex and Lipostabil.
PPC aids in the removal of cholesterol deposits from cell membranes, arteries, fat cells, muscles, and connective tissue.
This excess cholesterol is then transported to the liver for excretion. PPC also lowers the level of lipoprotein A, a critical factor in the formation of blood clots during heart attacks or stroke. It cleanses the fat from the arteries in the body, and improves circulation to the heart, brain, and other vital organs. In some patients it can also improve cognitive function (memory) and a return of sexual potency.
The use of PPC over the years by chelation doctors worldwide has proven that PPC is extremely useful in helping patients avoid By-Pass surgery, angioplasty, amputations (especially in diabetics) and strokes.
PPC's main therapeutic uses are:
Reduces angina (heart pain)
Lowers high blood pressure
Decreases LDL (bad cholesterol)
Increases HDL (good cholesterol)
Lowers Lipoprotein A
Improves sexual potency
Protects damaged heart muscles
Reduces homocysteine levels
Improves kidney function
Improves cognitive function (memory)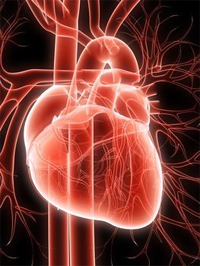 The Advantages of PPC Therapy
Circulation and Plaque Deposit: PPC is documented to help in atherosclerosis, where it helps reduce atherosclerotic plaque deposits, coronary artery disease (CAD), angina, peripheral artery disease (PAD) and carotid stenosis. It can also help improve walking distance and sexual potency.
Cholestrerolemia and Triglyceridemia: PPC lowers total cholesterol, LDL & VLDL (up to 36% reduction), triglycerides (up to 34 % reduction), improves HDL (up to 10-25 % elevation), reduces lipid peroxidation, and reduces hyperlipoproteinemia.
Kidney Disease: PPC can improve kidney function and can improve the effectiveness of kidney dialysis.
Liver Disease: PPC can improve liver function and can help reduce liver fibrosis and hepatitis.
RBCs: PPC can improve flexibility of RBC's and decreases platelet aggregation (stickiness).
Cognitive Function: PPC can improve cognitive function, memory in elderly and conditions like Alzheimer's, autism, and can reduce tardive dyskinesia (Parkinson's)
Anti-Aging: PPC improves skin tone, flexibility and glow since it helps renew cell membranes.
PPC can also help improve circulation in conjunction with Chelation Therapy
Additional IV and intramuscular nutrients offered at our clinic:
Is the second most prevalent electrolyte in the body and helps maintain fluid balance

Is a mineral cofactor that influences over 300 enzymatic systems in the body including energy production

Deficiencies are common due to our soil being depleted of magnesium

Deficiency can lead to muscle cramps, depression, insomnia, fatigue, asthma, arrhythmias, increased blood pressure, constipation and reduced insulin sensitivity

Decreases blood pressure in patients with mild to severe hypertension

Improves insulin sensitivity, reduces blood glucose, insulin, and lowers HbAI c in both diabetic and non diabetic patients

May improve bone mineral density, improve sleep and lower inflammation
Is a major building block of bone and teeth formation and maintenance

Essential in muscle contraction and nerve conduction

Deficiency leads to osteopenia and eventually osteoporosis. Can also lead to muscle cramping and nerve conduction problems

Increased calcium can help beat hypertension and hyperlipidemia

High calcium intake is associated with reduced risk of colorectal cancer
Zinc is one the 24 micro nutrients essential for survival. Zinc is easily lost through sweating and so many active individuals are deficient in it

Zinc is essential in numerous enzymatic reactions, is a vital component of the immune system and is involved in multiple hormonal pathways such as thyroid and testosterone production

Deficiencies as associated with a weakened immune system, low testosterone and depression

Supplementing with zinc has been found to improve blood glucose, insulin sensitivity, decrease inflammation and provide numerous other benefits

Supplementation of zinc has been found to enhance the immune system and can help treat viral and bacterial infections
Selenium is a trace mineral that is a cofactor for the bodies antioxidant system. It is an essential component to protecting the body from oxidative stress

Selenium plays an important role in cardiovascular health, reproduction, mental health, and numerous other bodily process

Deficiencies in selenium have been linked with numerous chronic diseases such as heart disease and cancer

Selenium is an essential component to thyroid health and is needed in the conversion of T4 to T3

Selenium plays an important role in both the immune system and inflammation.

Supplementation with selenium may play a role in the prevention of multiple different types of cancer.
Potassium is the most abundant intracellular electrolyte in the body.

Due to the standard American diet it is common to not receive enough potassium through diet alone

Deficiency of potassium can cause fatigue. weakness, neuropathy, depression, constipation, fatigue, insomnia, mental impairment, low blood pressure, heart palpitations and much more.

Potassium helps control cardiovascular function, neurological function, gastrointestinal function muscle contraction, acid-base balance and much more.
Glutathione is one of the most important antioxidants in the human body. It is used by every single cell and tissue

Glutathione is poorly absorbed when administered orally and so IV administration provides the greatest benefits

Glutathione is primarily synthesized in the liver. Supplementation with glutathione has been found to be hepatoprotective

Glutathione is involved in a multitude of enzymatic reactions, prevention of oxidative damage,DNA synthesis and repair, protein synthesis, metabolism of toxins and carcinogens, immune system function and multiple other important functions

Deficiencies in glutathione have been found to cause aging, macular degeneration, diabetes, lung and GI disorders, and neurodegenerative disorders
Vitamin B12(Both IV and intramuscular)
Vitamin B 1 2 is an essential water-soluble vitamin found in mainly animal based foods. Due to having a compromised GI system many people have problems with absorbing Vitamin BI 2 through food and oral supplementation. Intravenous and intramuscular administration of Vitamin B12 avoids these issues

A deficiency of vitamin B12 can cause a broad range of symptoms such as megaloblastic anemia, GI lesions, neurologic damage including neuropathy and neurodegenerative diseases, depression, impaired cognition and numerous other symptoms

Vitamin B12 is a vital component in the production of DNA, methylation and energy metabolism

Many Common prescriptions such as metformin, cause B12 deficiency; if you are on prescription medication you may have various vitamin/ mineral deficiencies

Vitamin BI 2 can be used to treat numerous conditions such as fatigue, depression, atherosclerosis, infertility, neuropathy, autoimmune disease and many more.
Vitamin B5 (dexpanthenol)
Vitamin B5 is a B vitamin that is involved in the formation of Co-enzyme A. Co-enzyme A is involved in 4% of all enzymatic reaction in the body and is vital to the metabolism of carbohydrates, proteins and fats

Vitamin B5 is also involved in the regulation of cholesterol, steroid hormones, neurotransmitters and epithelial function
Vitamin B6 (Pyridoxine HCL)
Vitamin B6 is a cofactor in over 100 enzymes in the body. It is needed for the synthesis of amino acids, glucose from glycogen, vitamin B3, neurotransmitters, hemoglobin and for the development of lymphocytes

Deficiency of vitamin B6 can cause acne, eczema, fatigue, anxiety, depression, confusion, seizures and neuropathy
B-complex contains thiamine (B1), riboflavin 5′-phopshate sodium (B2), niacinamide (B3),dexpanthenol (B5) and pyridoxine HCL (B6)

Thiamine helps with energy production and metabolism and helps with the functioning of the nerves,brain and heart

Riboflavin is important in energy metabolism, in maintaining epithelial and mucosal health, and is an enzyme in multiple antioxidant systems

Niacin is important in energy metabolism and in DNA repair and replication
Iron is an essential component of hundreds of proteins and enzymes that support essential biological functions, such as oxygen transport, energy production, DNA synthesis, cell growth and replication.

Iron deficiency is the most common nutritional deficiency worldwide. affecting primarily children, women of childbearing age, pregnant women, frequent blood donors, and individuals with certain medical condition

Iron deficiency commonly presents as microcytic anemia whose symptoms include fatigue, paleness, weakness, shortness of breath and more.
At optimum wellness we offer a broad spectrum of amino acids to our patients. This includes infusions of all essential amino acids as well as single amino acids to benefit specific health conditions

Amino acids play a vital role in human health and can be used as the building blocks of proteins, other biomolecules or can be used as an energy source

Supplemental amino acids may be beneficial in athletes, vegans, the elderly, those with low muscle mass and those suffering from malnourishment or cachexia

Lysine: may be used to treat viral infections, is important for collagen and carnitine formation and increases calcium absorption.

Proline: is a building block of the protein collagen in tendons, bones, cartilage and skin. and of other proteins

Carnitine: may be used to improve muscle mass, reduce symptoms of peripheral neuropathy, used to improve fat metabolism and used to improve symptoms of kidney failure