Dr. Alysha Somji is a licensed Naturopathic Doctor. She graduated from the Canadian College of Naturopathic Medicine after completing her undergraduate degree in Biological Sciences at the University of Alberta. Dr. Somji is licensed through The College of Naturopathic Doctors of Alberta (CNDA) and is also a member of the Canadian Association of Naturopathic Doctors (CAND).
Dr. Somji had the opportunity to travel to India in 2008 and volunteer with Child Family Health International Foundation, where she spent four weeks immersed in learning about traditional medicine. She also had the opportunity in 2010 to work at the National Hospital of Traditional Medicine in Hanoi, Vietnam.
While working at the hospital, she learned about the pathology, examination and treatment practice in Traditional Chinese Medicine.
Dr. Somji has a strong passion for nutrition and fitness, and believes that healthy eating is an important core component of achieving optimum health. She is certified in First Line Therapy which is a program that incorporates personal lifestyle medicine involving changes such as healthy nutrition, nutritional protocols, exercise, and stress management.
Dr. Somji utilizes diet and lifestyle counseling, nutritional supplementation, homeopathy, botanical medicine, counseling, Traditional Chinese Medicine, acupuncture as well as various testing to achieve optimum wellness with her patients. She believes that each individual is unique and because of this an individualized approach to treatment is employed. Educating patients to take an active role in their health is an essential step to achieving overall wellness.
Through encouraging preventative medicine, she believes that patients can attain long term wellness. Dr. Somji's focus is on family medicine; with a special interest in women's health as she is interested in helping women better navigate the complex stages of puberty, fertility and conception as well as menopause. In addition to this, Dr. Somji is also interested in digestion, skin conditions and nutrition as well as children's health.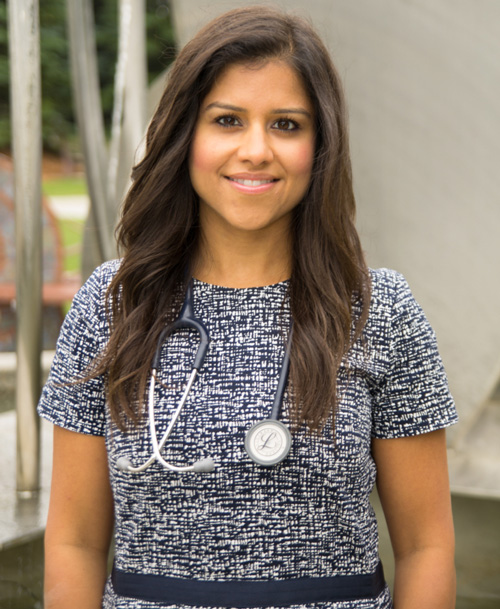 Dr. Alysha Somji, B.Sc., ND
Please call 780-439-1200 to make an appointment.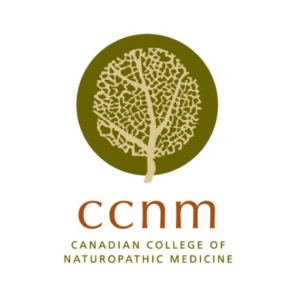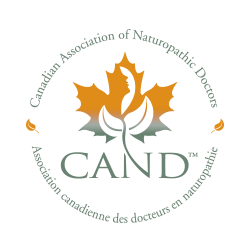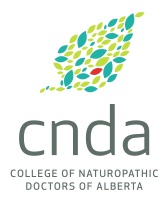 I could not be happier with the help we have received from Optimum Wellness and Dr.Somji. Dr.Somji truly cares about her patients and is so very helpful in helping us find answers on how to naturally treat our son. We started with Dr.Somji a few years back to help our son who has ADHD, a developmental delay, major speech delay and food intolerances. This was after seeing several different doctors who would not listen to my concerns and brushed off his symptoms as 'a phase' or seeing no issue at all. I felt like we were lost in the system. Dr.Somji was highly recommended by one of her patients. With her help we have modified his diet and introduced various vitamins and supplements to improve his wellbeing. The diet was strict and there were several different vitamins and supplements but we finally made huge progress in his health. Healing the body naturally is not an overnight thing, it takes time. And it is well worth every minute we have spent trying to heal him. The difference we have seen in our son is night and day. He once had major random meltdowns, brain fog, eczema, spoke very little, social anxiety and fear etc. His speech has improved, he is calmer, happier and most of all healthy. Dr.Somji has given us a lot of help and guidance on how to improve our son's health. She is always friendly and very helpful. I highly recommend Optimum Wellness and Dr.Somji to anyone looking to improve their health.

Thanks!!!
I searched for a naturopath as part of my goal to focus on Health and wellness in 2014. I loved DrSomji's approach to eating well for health, The consultation and action plan for me to realize my goals was detailed, easy to understand and totally effective for my lifestyle. For me personally having such a wonderful Mentor as Dr. Somji has made a world of difference in all aspects of life, Spiritual, Mental, Emotional and Physical.

Thanks Dr. Somji for all your support
I first saw Dr Somji back in 2010. Struggling to start a family, with her knowledge and research, she helped me every step. From getting pregnant to carrying baby to full term and having a beautiful baby girl. Then later to losing the baby weight and helping me through eating properly and getting my body back. Now expecting baby #2, I will continue with my visits to Dr Somji. She is caring, knowledgable and really great!

Thanks Dr Somji for everything!
In 2011 I was plagued with continuing Sinus infections, some of them very severe. The Doctors continued to prescribe medications that would get rid of it for a while, but then they would return again. I was tired of being on antibiotics and steroids and saw no end to the grief of sinus infections. My physician finally referred me to a specialist, but when I was told that my appointment was 6 months away, I knew I had to take things into my own hands.
I researched Naturopaths and asked at some of my health stores, and finally decided to make my initial appointment with Dr. Somji at Optimum Wellness.
I began to see Dr. Somji in December of 2011, and at the beginning was there every week or two. Within a few weeks I was experiencing some relief, and after about 4 months had things under control. By 6 months I felt like my old self again. I knew it would be a process, but with Dr. Somji's guidance, treatments of acupuncture and naturopathic supplements, I was able to overcome my chronic sinus issues. I decided to keep my appointment at the specialist just to make sure there were no polyps or such, but left the appointment at the hospital with a clear report, there was no infections or anything else. I was so happy that I had taken the initiative and gone to see Dr. Somji.
I continue to see Dr. Somji to this day for "tune ups" and will continue to do so. I am so happy that I was able to find her and the Optimum Wellness Clinic.
Thanks
I am a 60 year old woman, who had been suffering with hot flashes (to the point of having only a few hours per day without the extreme heat surge). During the night, the sweats would keep me up sitting on the edge of the bed dripping with perspiration. On a daily basis I was functioning with approximately 2-3 hours of sleep per night, and it was always interrupted sleep at that.
For the past 20 years, I had endless appointments with my Family Doctor in regards my suffering because of this problem and found no satisfaction or relief. As I was getting older I felt that the hot flash surges were getting worse and I was growing depressed about it.
When I was at my wits end I started to look on the internet for a naturopath; I came across Optimum Wellness Naturopathic Medical Center and thought I would give them a try.
On May 21 /2014 I met Dr Somji and she changed my life forever! On my initial visit she went over all my symptoms and concerns and then asked me what I expected from her. I told her I would do everything she needed me to do in order to get relief from my misery. Dr. Somji removed alcohol, coffee, and gluten from my diet on the first visit and started me on a liver cleanse immediately. I followed the prescribed elimination diet along with acupuncture weekly; however, after two days on the elimination diet, I noticed that my eyes, which had constantly watered previous, now had stopped. I didn't need to carry a wad of Kleenex with me anymore. I also noticed my stomach quit with that growly feeling (as if it's hungry all the time). Dr. Somji was doing acupuncture on me once per week, and I noticed the hot flashes were subsiding, but the neat thing is I started to drop excess unwanted weight also!
After a month of this, I was already sleeping throughout the night with minimal night and daytime sweats, and I was feeling a bit in control with my self and my life.
We then decided to do a blood analysis to see if my diet held any bearing to my symptoms and grief. That was the best thing I ever did!! I found out I was eating some foods that my body couldn't cope with, or was very sensitive to. I have since eliminated them from my diet and I feel wonderful as a result. I am on a prescribed maintenance program now, and have acupuncture done on myself once per month. I have lost a total of 40 + pounds and feel like I have my life back. I now look forward to good nights rest each night, which helps me function day to day on a much higher level. I can even do many exercises in the gym without being soaked to the bone with perspiration after only 10 mins.
One thing I feel that has helped me through this process, was taking the commitment to do what was asked of me by Dr. Somji, and I have been rewarded for that commitment! Dr Somji is a patient, soft soul who gets you motivated to please her, which then after doing so, you in turn also help yourself.